Contact The Bug Man for Professional Wildlife Relocation Service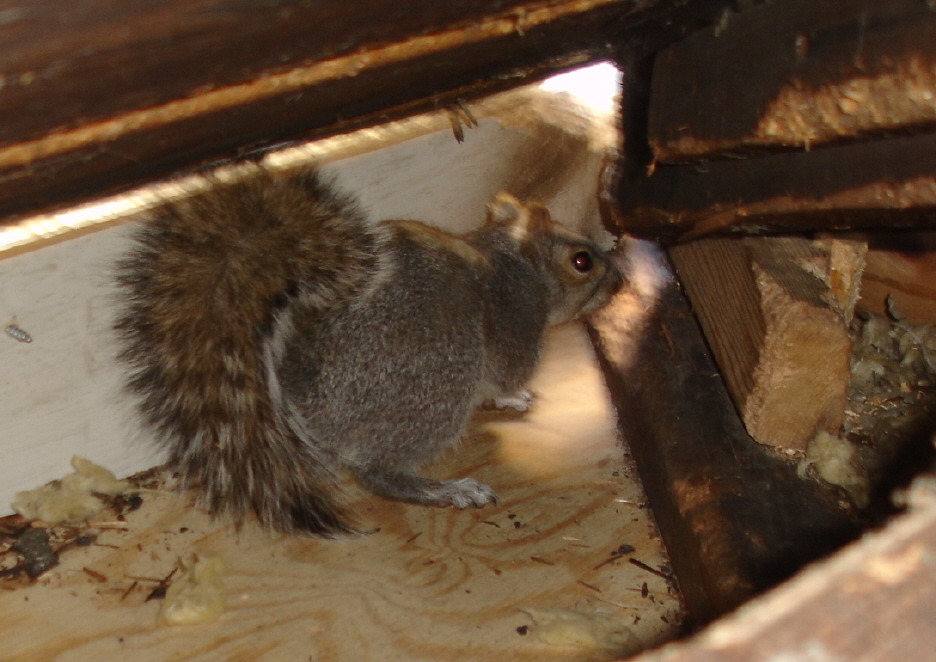 Animals are always looking for warm places to sleep and give birth during the winter months, and they find attics and crawlspaces quite suitable. Despite our best efforts to keep them out, they can squeeze through some of the tightest openings you can imagine. If animals such as raccoons, opossums, or squirrels have time to build a nest, they can cause a lot of structural damage in a short period of time.
If you hear noises in your attic or suspect that you have wildlife activity in your crawlspace, call The Bug Man! We've been Arkansas' pest control leader since 1976, and we can also help you with humane animal removal services. If you have unwanted guests, we can remove them humanely and relocate them to a more suitable location. Give us a call at the first sign of an infestation, and one of our experts will be there to help right away.
Your best defense against any infestation is a good offense. For starters, you should ensure that your attic and crawl space doors and vents are secure and that there isn't any damage to the screens. Be sure that you trim any tree branches and shrubbery that's adjacent to your home because they enable animals to access your roof quickly and offer a place to hide as they look for a way inside.
With so much rainfall in The Natural State, it's also important to be proactive about water damage. Eaves, soffits, and fascias are particularly vulnerable to water damage, and untreated wood rot can quickly create plenty of easy access points for rodents or larger animals. Be sure to replace all water-damaged structural wood immediately, and repaint the surfaces to keep the termites away.
Most importantly, make sure that you eliminate any potential food sources. Store your trash cans away from your home and keep the lids secure at all times. An outdoor bird feeder is a great way to attract colorful birds, but they're not the only ones interested in that tasty birdseed!
To schedule service, contact us online or at 501-663-9464. Click here for a coupon worth $50 off wildlife relocation services.