Bugged by bugs and pestered by pests? Call the Bug Man today!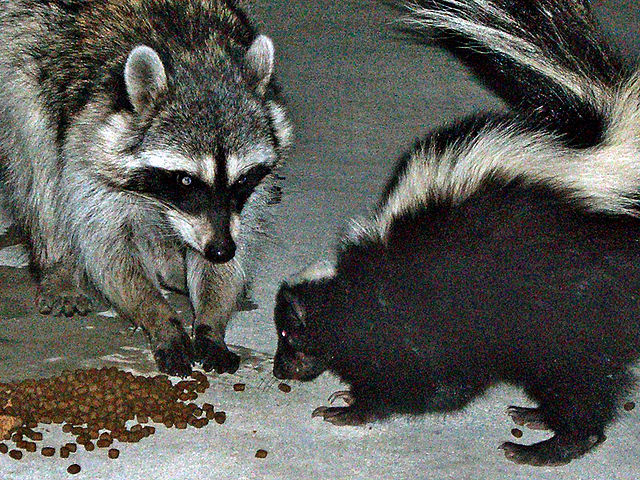 If you've ever heard the telltale scratching in your walls or the scampering of little feet above your head, chances are you've got uninvited animals inviting themselves into your home. If they're in your home, you can bet they are in your food, in your living areas, and sooner or later, in your face.
You don't have to put up with these unwanted pests! One call to The Bug Man Inc. and you'll soon get your home back!. When you call us, we'll come out and assess just what kind of animal problem you have, take care of the immediate problem, and assist you in finding and eliminating their points of entry.
We offer humane animal control, and can trap and relocate squirrels, raccoons, skunks, and bats, using the most humane traps to secure the animals, and remove them from your home. That way, you know those animals will be headed to their natural habitat many miles away from your home. And if you have the misfortune to experience a rat infestation, don't panic!. Our rat control process will have your home free of these disease carrying rodents in no time. And they'll stay gone, we guarantee it.
Estimates are always free, and you'll never have to sign a contract. That's because with our services, it's your satisfaction that keeps our customers coming back, not a contractual obligation. And don't forget to download our money saving coupons!
For more information, give us a call today, toll free, at 877.632.2847, or contact us online at this link, and we'll help you show your uninvited guests the door!