Send Termites Packing Before They Eat You Out of House and Home
Some homeowners roll the dice on whether or not they'll be affected by termites. And because termites can be active within your home for years prior to the property exhibiting any significant signs, damage can be extensive before you know you have a problem. But the right strategy and resources can help you recover from termite infestation.
Always keep your eyes open to the tell-tale signs of termites. The earlier you know the easier and cheaper it will be to address damages.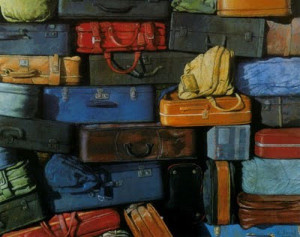 1 Start with being able to identify the bugs themselves. They build mud tunnels to make access to their food source and swarm around damp areas on your property.
2 You can watch for cracking around window or door frames and ripples or distortions along the walls inside your home.
3 Don't assume that not seeing any of these indications means your home is safe. Look in your crawl spaces or hire a professional to do an inspection.
If you do find evidence of infestation, find a reputable termite control service provider. Remember, termites won't destroy your house if you take a couple of days to hire a good company you can trust.
To determine which service to trust with your home, look for good references, credentials you can verify, and businesses that are licensed and insured.
Don't settle for anything less than a thorough inspection and treatment of the entire structure, not just the affected area.
Reputable pest control services will be able to assess the severity of the damage and determine what course of action you need to take for termite repair.
Superior termite control companies have highly-trained, experienced technicians who can tell the difference between repairs that require a trip to the hardware store or a call to a local contractor.
The only reason you shouldn't call The Bug Man, Inc. to inspect your property and make sure you don't have termites is because you already know you have them and scheduled an appointment for us to take care of the problem. Call us today at (501) 663-9464 or contact us on our website. We understand how important your home is, and we want to help you protect the health and safety of your family.