Let The Bug Man Keep Your Home Safe from Termites!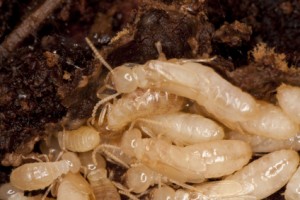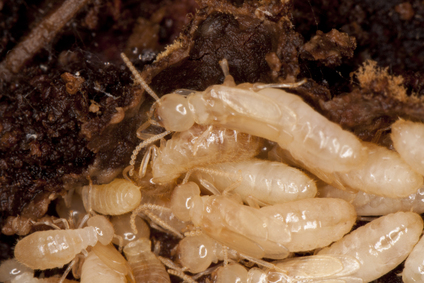 When it comes to household pests, termites are the worst! You can't just swat or spray termites like other bugs, and if you don't catch an infestation in time, you could wind up with thousands of dollars of structural damage!
Fortunately, you don't have to handle termite control on your own! Our team at The Bug Man, Inc. has been providing quality termite treatment to Arkansans since 1976, and if you have an infestation of termites or other household pests, we're a phone call away! An annual checkup will help catch infestations before they get out of control, and of course, you can always call us at the first sign of trouble. In the meantime, here are some things you can do on your own to keep your home termite free:
Don't provide access to your home – If your home has a crawlspace, it's important to be sure that there are no areas of direct wood-to-earth contact, particularly if the wood isn't painted. Don't store firewood directly next to your home, and if any tree branches are rubbing against your home or roof, prune them!
Don't provide habitats – Termites prefer dark, humid areas, and require moisture to survive. If you have trouble with standing water accumulation near your home, it may be a good idea to install a French drain, or some other drainage system that will carry rainwater away from your home. Be sure that you keep your gutters and downspouts clear, and if you have a rainwater barrel, keep it covered and away from your home.
Do inspect your home – It's hard to spot termite activity, particularly in the early stages of an infestation, but it's never a bad idea to take a walk around your home every couple of weeks to make sure that you don't see any "mud tubes" on the side of your home. The tubes are a mixture of saliva and frass (droppings) that provide them the moisture and insulation that they need to survive. Other signs include warped wood and sawdust. If you tap on wood and it sounds hollow, give us a call right away!
Termites are more than a simple nuisance, but the good news is that most infestations are preventable. Schedule your annual termite inspection here, or give us a call at (501) 663-9464.
———————————————-
To truly be able to relax and enjoy life, let The Bug Man keep your home free of termites and other pests while you focus on the finer things in life, such as a custom shade solution for your patio by a company like Maple Leaf Awning & Canvas, a company we know well and highly recommend.