Central Arkansas's Trusted Pest & Wildlife Control Experts Since 1976
John Elliott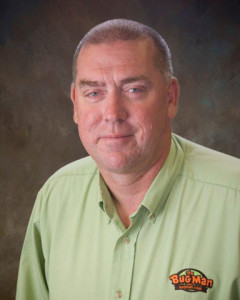 John Elliott
Technician
Employee Since: 2005
Hobbies: Playing Guitar, Golf, Reading the Bible
Why I like working for The Bug Man, Inc.: Very relaxed, Christian values, great hours, excellent co-workers and working conditions.
"I am a graduate of Heber Springs High School. I was honorably discharged from the Army. I am passionate about God, my family, music, and my job. I am thankful for my strong bond with my co-workers. I am also very pro-military."
Cockroaches Can Run 3 Miles Per Hour

Customers Say
The Bug Man is a company that cares about their customers. Very thankful to have them service our home.
- Benton Customer