Central Arkansas's Trusted Pest & Wildlife Control Experts Since 1976
John Elliott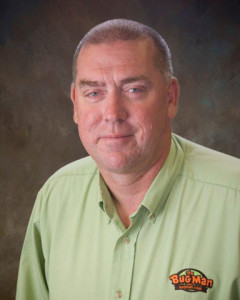 John Elliott
Technician
Employee Since: 2005
Hobbies: Playing Guitar, Golf, Reading the Bible
Why I like working for The Bug Man, Inc.: Very relaxed, Christian values, great hours, excellent co-workers and working conditions.
"I am a graduate of Heber Springs High School. I was honorably discharged from the Army. I am passionate about God, my family, music, and my job. I am thankful for my strong bond with my co-workers. I am also very pro-military."
Dark Clothing Attracts Mosquitoes

Customers Say
We have been customers of The Bug Man for over 25 years! Because of their great service, we have no pest problems. If we ever encounter something new, they resolve it quickly. They are easy to work with and are flexible with our busy schedules. I would gladly recommend The Bug Man for any home or business needs.
Sue White
Little Rock, Arkansas